Ahh a long weekend...we have been waiting for this. Don't have plans for the Victoria Day May long weekend yet and need some help? We have listed some fun activities and things to do below to make it easier for you.
Victoria Day Weekend Tulip Festival Fireworks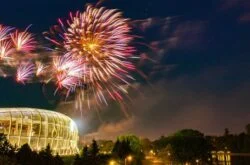 The Canadian Tulip Festival joins the rest of Canada in celebrating the May long weekend with a spectacular fireworks show. Enjoy spectacular fireworks over Dow's Lake.
Commissioners Park, Ottawa
May 22, 2022
Price: FREE
Victoria Day Fireworks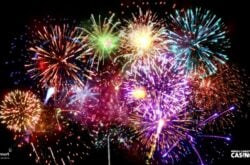 Celebrate the long weekend with a bang! Join us for a free dazzling fireworks display at Rideau Carleton Casino on Monday, May 23 at dusk. Outdoor family entrances will be available, and free parking as always. The casino is open and rockin' 24/7 all weekend long. Enjoy fun filled slots, electronic table games, dining options, and live horse racing on Thursday and Sunday nights, 19+ PlaySmart.
Rideau Carleton Casino - 4837 Albion Rd
May 23, 2022
Price: FREE
Pirate Life Ottawa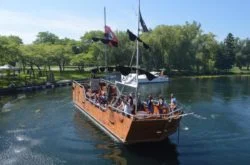 A Pirate's Life provides interactive 'pirate life' theatrical experience with a boat cruise in a look-a-like pirate ship. Join the scurvy crew and live the Pirate Life: Adventure, Theatre and Cruise. An interactive adventure, become a buccaneer with costumes, face paint and a pirate alias!
1067 Rue Jacques-Cartier, Gatineau

May 21, 2022 - October 30, 2022

Price: $25 - $35
Victoria Day Weekend Boat Party Gatineau 2022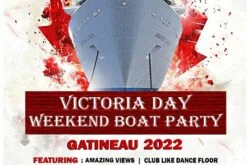 Gatineau Boat Parties and Oceanic Entertainment presents!
Be prepared to drop it down and bring it up, it's time to party Gatineau! Celebrate Victoria Day Long Weekend Boat Party in Gatineau 2022! Join us for an unreal day as we drink up on a sunny summer day and celebrate the long weekend on a PARTY Boat! You will be one of Gatineau's #1 Floating Nightclub to celebrate this important holiday with sunset vibes, tunes and a whole lot of partying.
Ottawa River Queen - 799 Rue Jacques-Cartier, Gatineau
May 21, 2022
Price: $20 - $50
Canadian Tulip Festival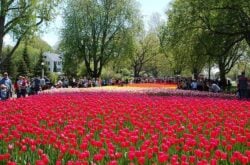 Ottawa's award-winning flagship festival since 1953, the Canadian Tulip Festival is one of the largest events of its kind in the world celebrating Ottawa's official flower as a symbol of international friendship and peace. The Canadian Tulip Festival is an event of the Canadian Tulip Legacy, a non-profit charitable organization established to celebrate the historic Royal gift of tulips from the Dutch to Canadians after World War II.
Commissioners Park
May 13, 2022 - May 23, 2022
Price: FREE & ticketed
Barrhaven Ribfest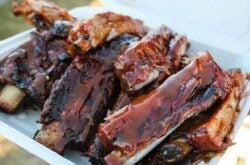 Join us for the best in Ribs, Chicken, and Pulled Pork and more including Mini Donuts Express, Loaded Funnel Cakes, Deep Fried Cheese Cake and Mars Bars, Ice Cream, Churros, and then wash it all down with a delicious Craft Beer from Joe Mufferaw Brewing and Perth Brewery. We Got The Meat!
Clarke Fields Park, 93 Houlahan St, Ottawa
May 20, 2022 - May 23, 2022
Price: FREE
Source: ToDoCanada