Looking for what is on trend for kitchen cabinet colors in 2023, you are in the right place! Cabinet colors don't radically change each year, but instead shift and expand. So don't worry, you can still paint your cabinets white. The colors don't change all that much from year to year because kitchen and bathroom remodels, renovations, and new home builds are long-lasting. Interior designers keep up with the color trends and it's fun as a home owner to know what is in and out each year.
The changes as we move into 2023 are subtle at the core, but there are some BRAND NEW COLORS! As a reminder, cabinet colors are far fewer and typically more conservative than the trend options for interior walls. Not to worry, these colors can be used in the bathroom too.
So whether you are planning a total renovation, build or a simple remodel we've got the 2023 colors for you to consider as you plan.
This year it's a VERY neutral heavy palette using color as an accent. Let's dig into the mix and see how these colors all work together.
2023 KITCHEN CABINET PAINT COLOR TRENDS
1. White has all but disappeared and been replaced with new neutrals, greige, beige, mushroom and taupe.
2. Jewel tones are a big trend for cabinets paired with whiskey-colored stained cabinets for warmth.
3. Forest greens reign and are becoming a staple in kitchens from light to dark with yellow and gray undertones.
4. Black is back! But it's soft and warm, not cool and dark.
5. Deep and moody browns, blues and grays are a new neutral staple for a cozy vibe.
6. Cinnamon and spicy reds plus vibrant blues are the hot new accent colors.
Those honey-colored cabinets that we ditched from the early 2000's, but it's been 20 years so they are making a reentry. What is MUCH better now is how honey-stained cabinets are being mixed with beautiful jewel tones and deep dark shades. If you have honey cabinets, just paint PART of the kitchen cabinets a new color to update it instantly.
POPULAR 2023 CABINET PAINT COLOURS
Now let's look at the 2023 cabinet paint colors by group. Dividing them into 4 sections, to make it a little easy to follow and understand.
1. White and Neutral Cabinet Paint Colors
2. Light and Dark Green Cabinet Paint Color
3. Jewel Toned Cabinet Paint Colors
4. Dark Toned Cabinet Paint Colors
BEST NEUTRAL CABINET COLORS IN 2023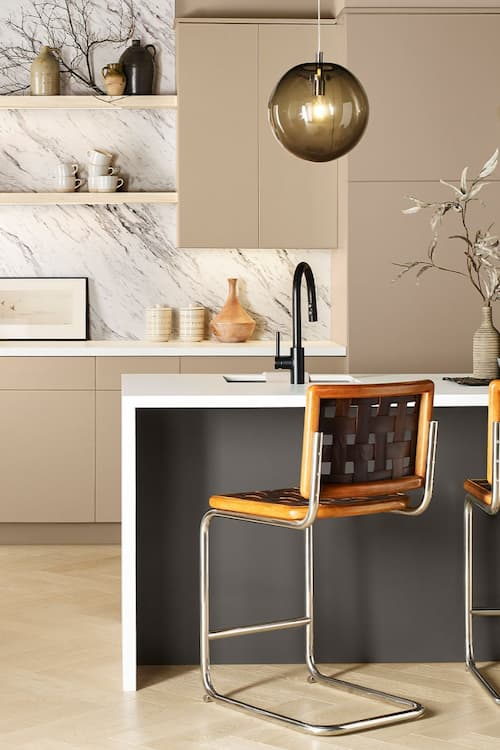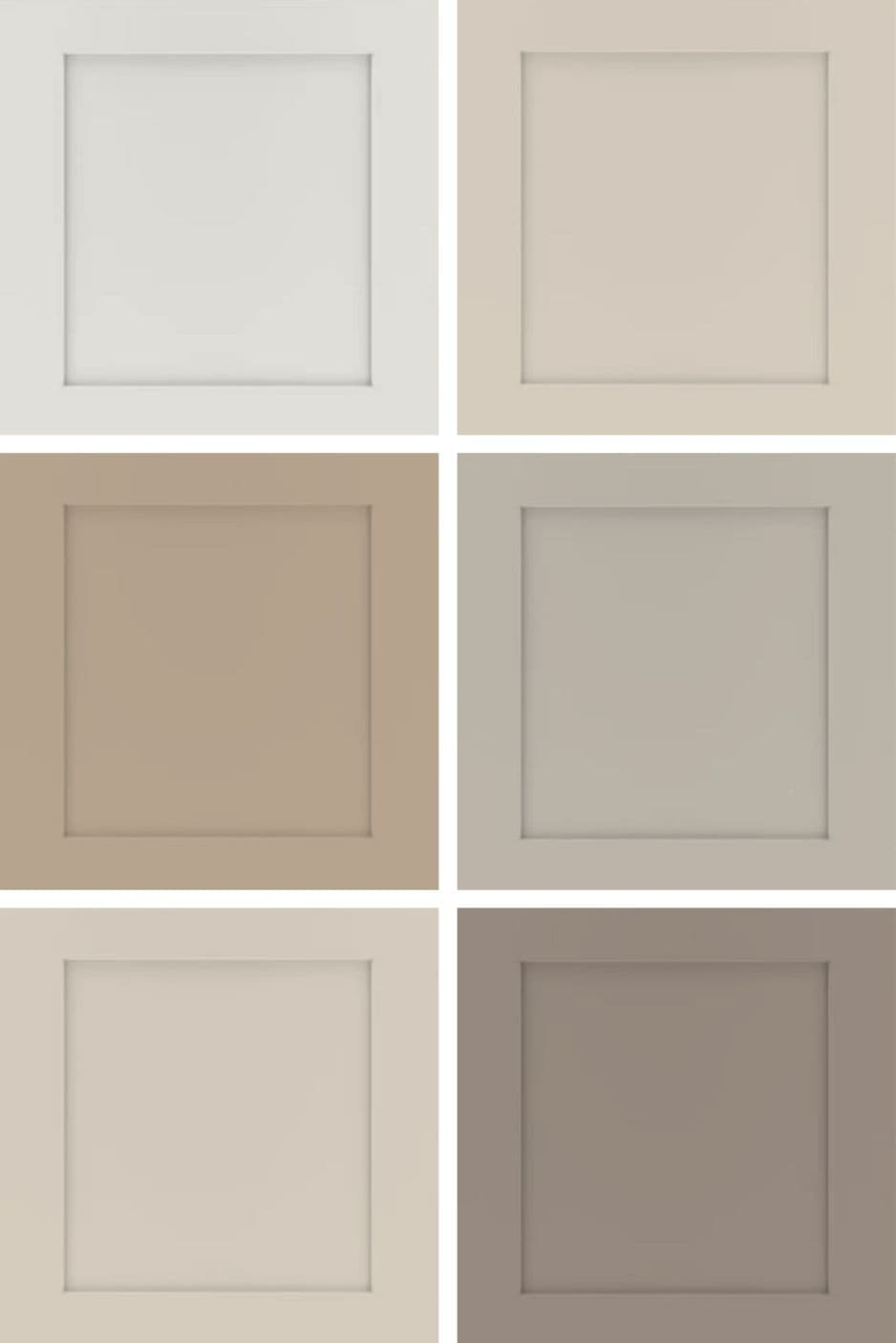 You will never go wrong choosing white as the base for your kitchen cabinets. They never go out of style, just shift in tone. If you want a warmer feel to your kitchen, try one of the newer shades in taupe or mushroom. If you can afford to update your brown toned granite counters, you could instead update your cabinets with a new shade of beige instead!
BEST GREEN CABINET COLORS IN 2023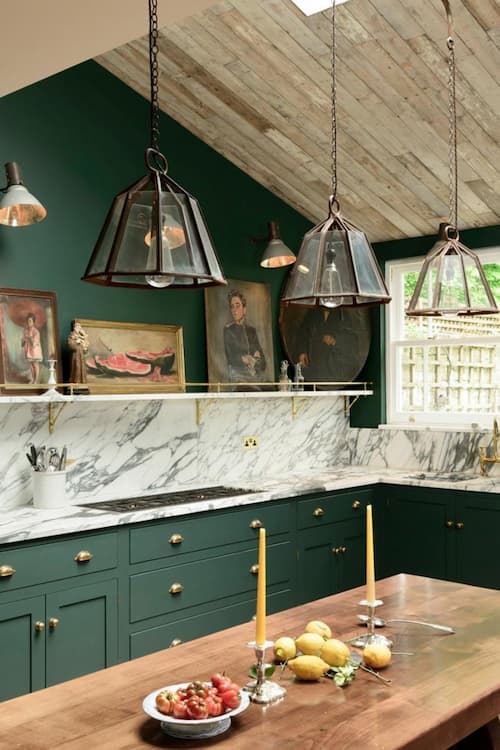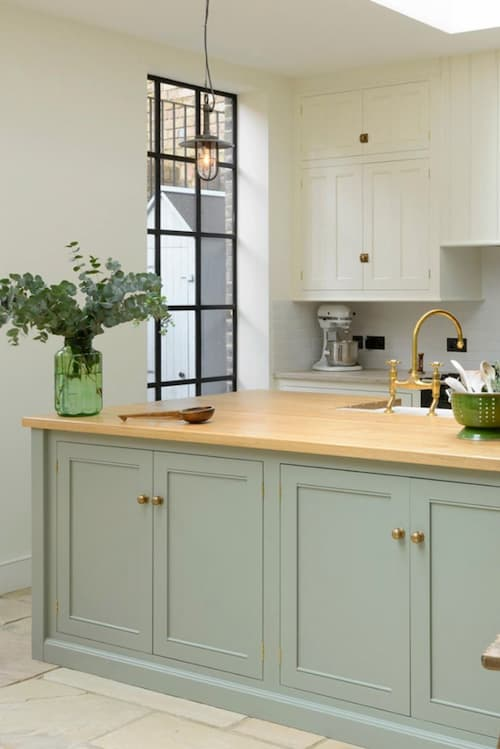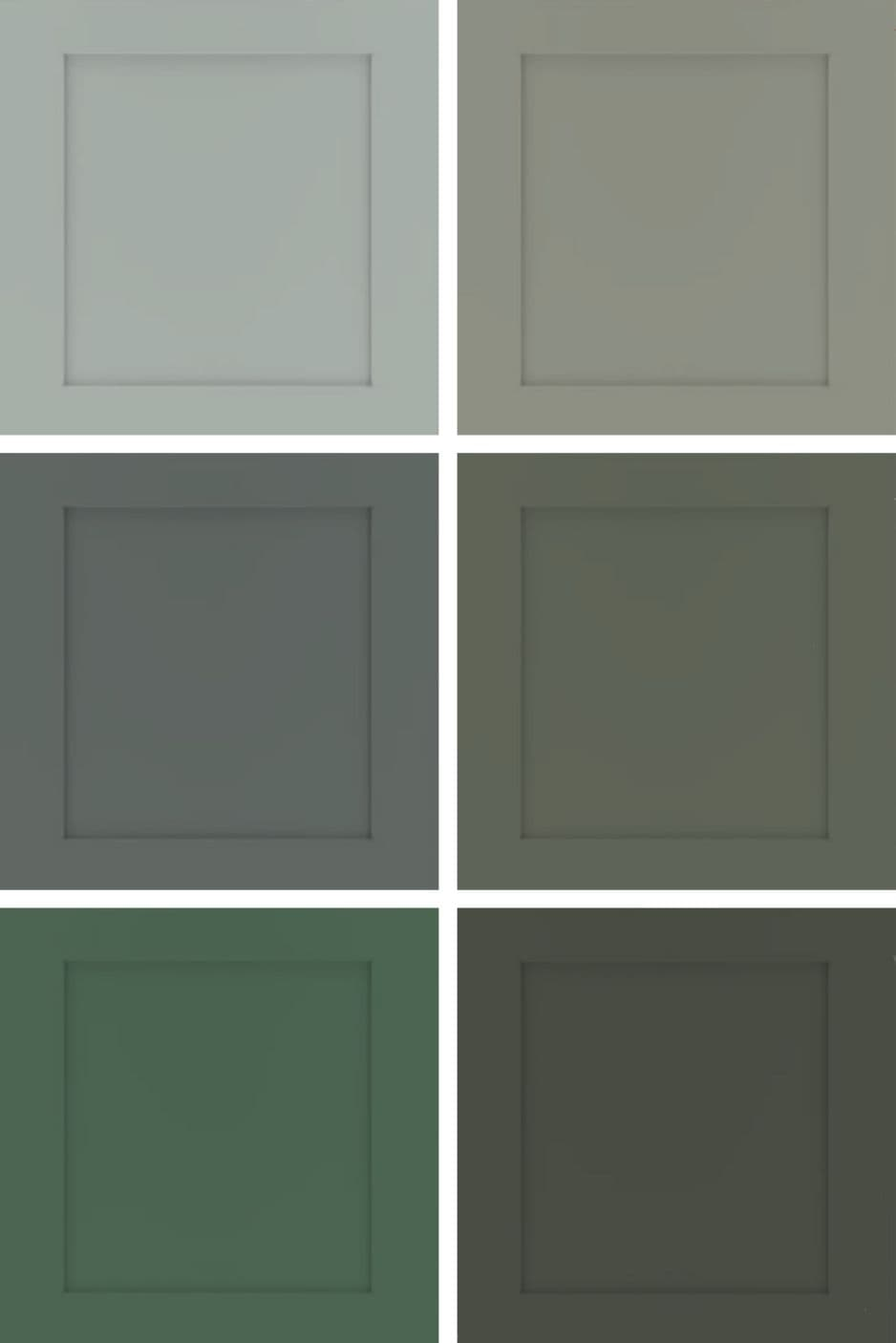 Ah, nature inspired greens from light to dark! There's something about the pandemic and the stay at home movement that solidified-bringing nature-based colors indoors. Green is an easy color to use in a kitchen paired with ANY wood tone and mixed with white for a fresh new look. Mother nature uses green as a base and you can too.
BEST JEWEL TONED CABINET COLORS IN 2023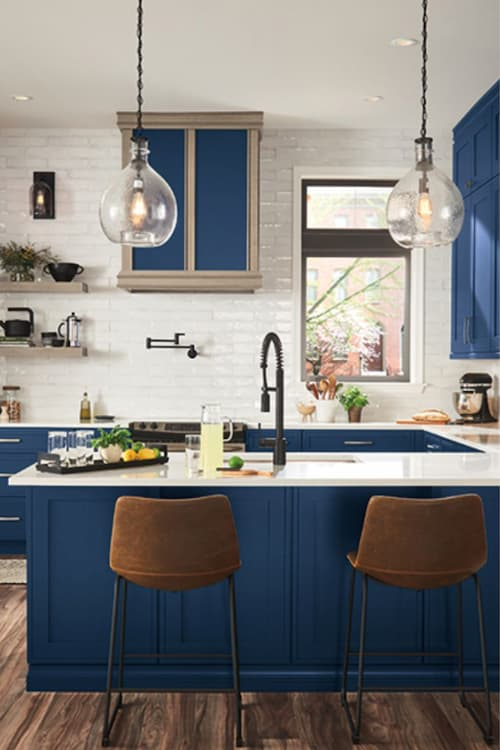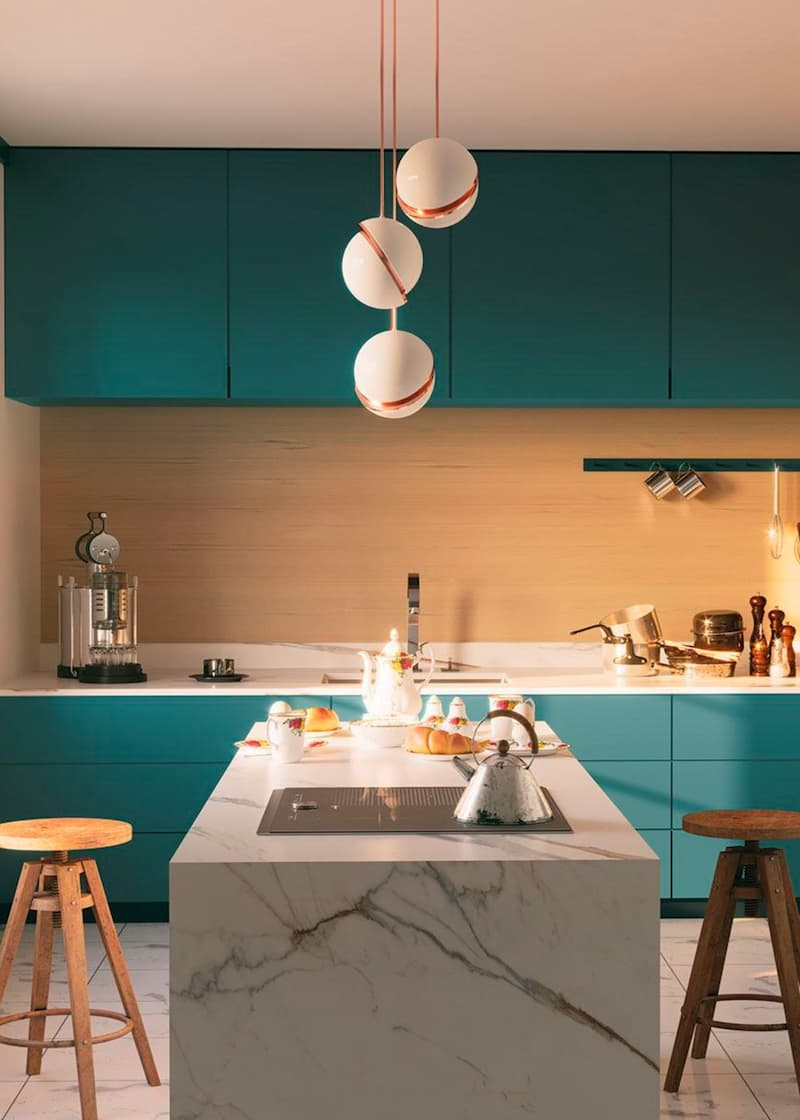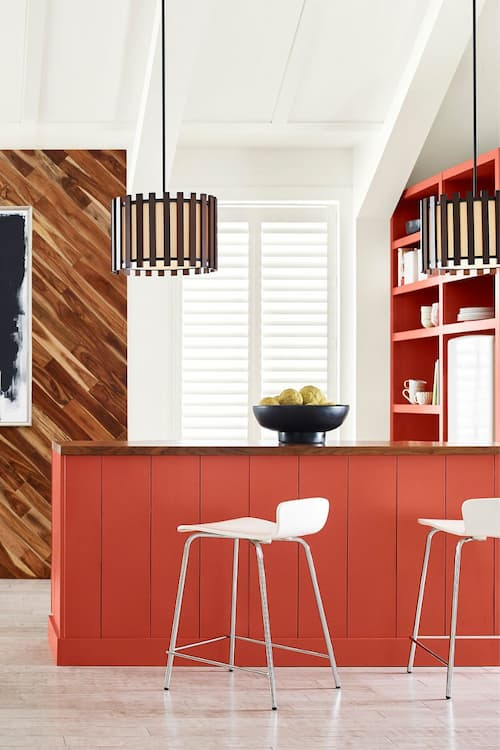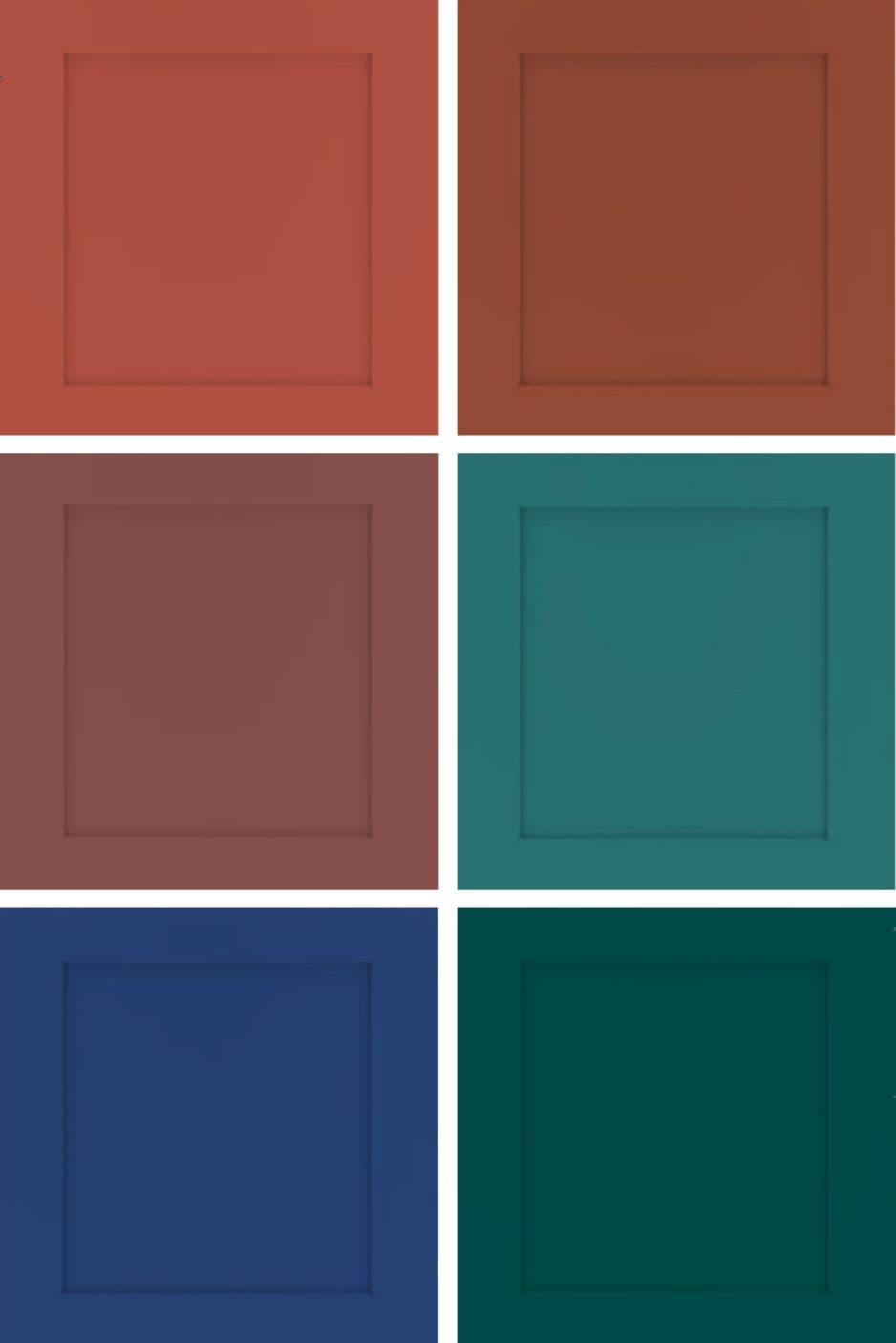 On the opposite end, bringing nature indoors is brightening our mood and living spaces. Bring on the pops of vibrant jewel tones or spicy reds to liven our mood instantly. Level set these dopamine-inducing colors with rich wood stains and black to anchor them.
BEST DARK CABINET COLORS IN 2023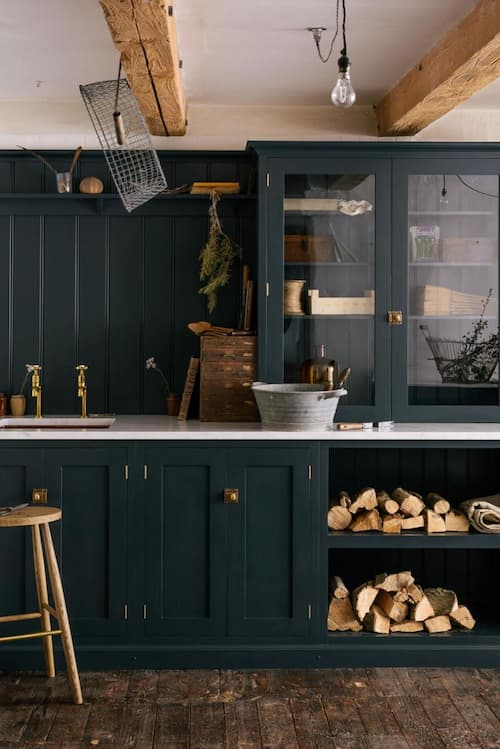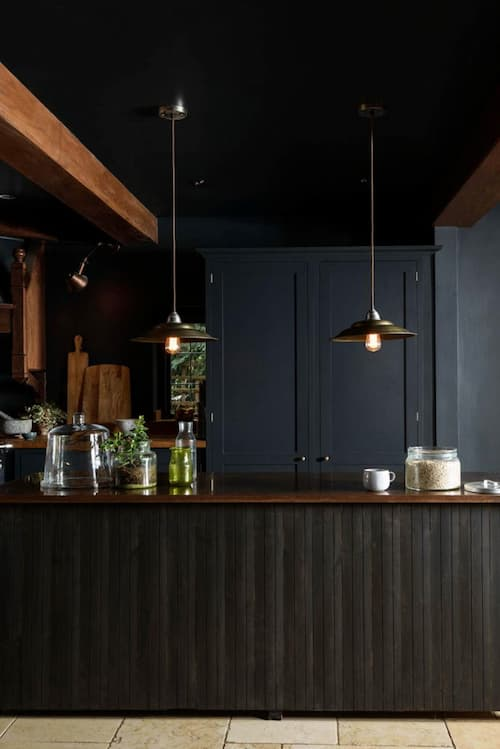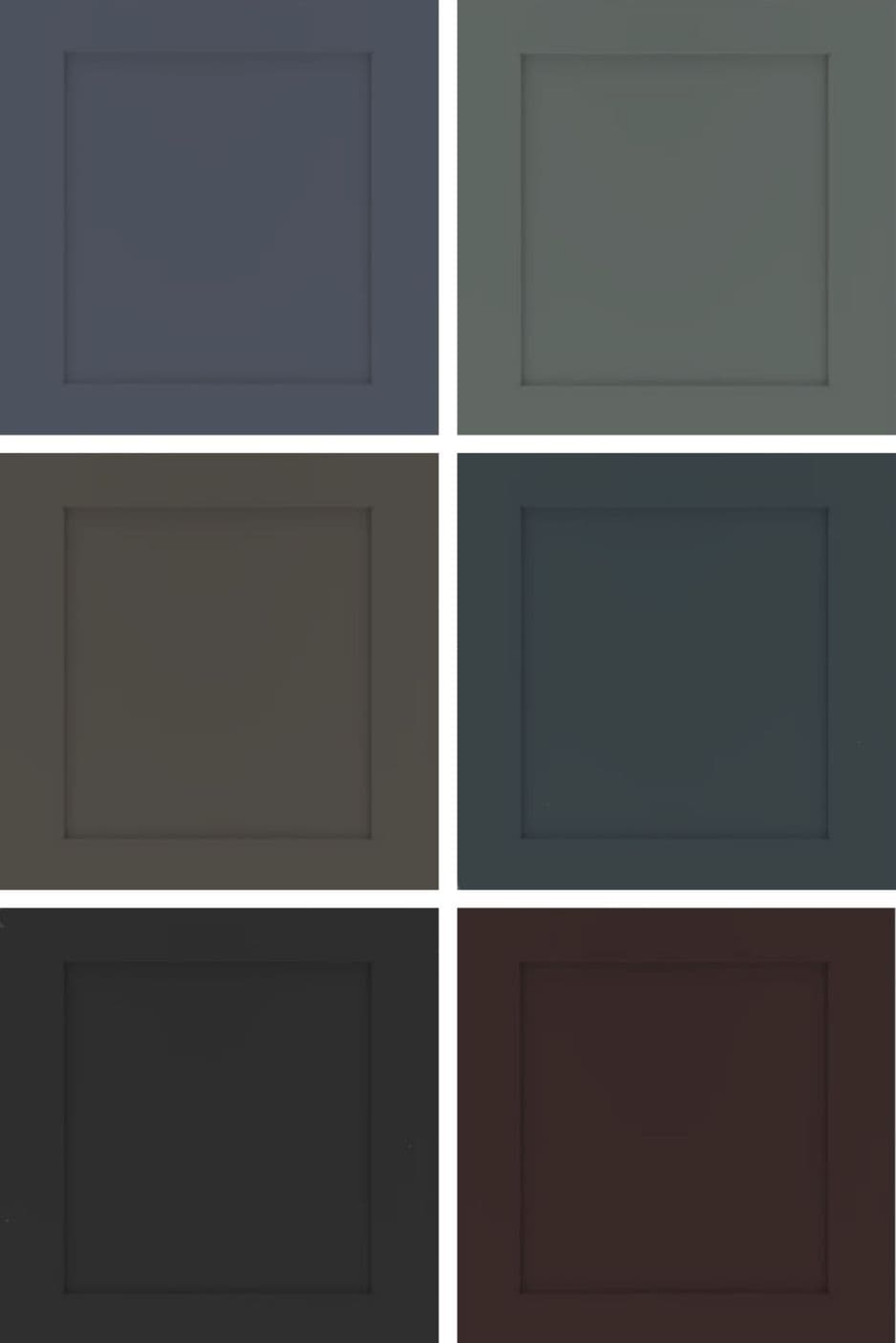 This dark palette has very little to no light reflecting value. Our advice for anyone and everyone considering using dark and moody paint colors is to use WHITE as your balancing point to offset the dark colors and bring more light into your kitchen. Add wood tones in furniture, accessories, shelving or with beams to complement these deep colors.
That was a lot to cover and I sure hope you found all of my detailed trend color analysis helpful on your kitchen design journey. Colors have shifted dramatically, so consider your decision carefully.
Our advice? Don't follow the trends and choose what you love and can LIVE with so you are happy.