Resale market stabilizes in February with a glimmer of hold for Buyers & Sellers alike!
We continue to see a decrease in transactions and prices when we compare the current market to that of the 2022 market - the height of the pandemic resale market activity. However, the real estate market is sitting at 2.5 months of inventory for the condominium-class & 2.8 months of inventory for the freehold-class in comparison to the 0.7 we saw in February of 2022 which is good news for buyers.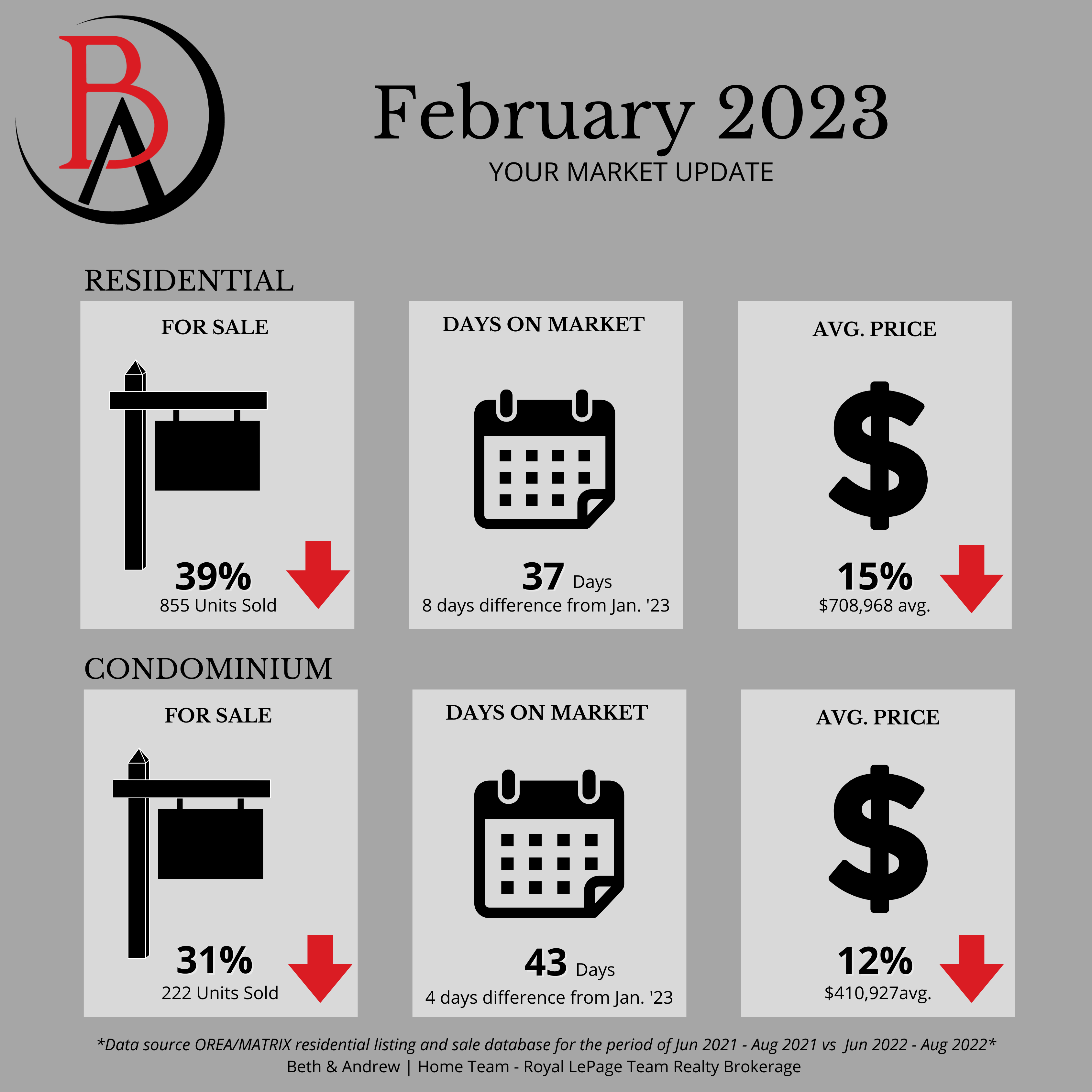 The days on market continue to decrease and paired with the fewer number of new listings entering the market is good news for sellers. Should this pattern continue and we do not see an increase in inventory, we could see the current balanced market swing back into the seller's market.
With the constant changes in the market, navigating your real estate decisions can feel overwhelming. Contact Us Today! We are able to keep you up to date with customs comparisons & keeping an eye on the competition for you.